Austin Head-On Accident Attorneys
What to Do If You Were Injured or Your Loved One Was Killed in a Car Crash
Head-on accidents are, unfortunately, the most deadly type of automobile collision. Even at relatively low speeds, head-on collisions can have devastating consequences, resulting in catastrophic injuries and fatalities. In most cases, head-on accidents are caused by negligence—an inattentive driver drifts across the middle lane of a highway; a person who is texting while driving enters opposing lanes of traffic on a two-way street; a reckless driver attempts to pass a large 18-wheeler and collide with someone in the oncoming lane. These and other instances cause far too many head-on collisions in the state of Texas each year.
If you were severely injured or your loved one was killed in a head-on crash and you believe the other driver or another party was at fault, contact Briggle & Polan, PLLC as soon as possible. Our Austin head-on accident attorneys are highly skilled in all types of complex car accident litigation. We can help you take legal action against the liable parties and work to recover the maximum compensation you are owed.
Speak to an attorney at our firm about your case today; call (512) 400-3278 or fill out and submit an online contact form to get started with a free, no-obligation consultation. Se habla español.
Common Injuries in Head-On Accidents
Regardless of the cause of the accident, whether a distracted or drunk driver acted carelessly or an inexperienced driver attempted a risky or illegal maneuver, head-on collisions tend to result in the highest number of fatalities. Those who survive such accidents often find themselves facing a long, grueling road to recovery from catastrophic, life-altering injuries. Some may never fully recover from their injuries.
Some of the most common types of injuries sustained in head-on collisions include:
Paralysis, including paraplegia and quadriplegia
Severe burns (particularly if there is a car fire or explosion)
Chest injuries
Neck, back, and shoulder injuries
Severe whiplash
Accidental amputation
Internal injuries, including organ damage and hemorrhaging
Compensation for Head-On Collision Victims in Texas
In most cases, the healing process is lengthy and expensive. Victims will require extensive medical treatment, including emergency surgeries and ongoing physical and cognitive rehabilitation therapy. Their injuries may require them to use a wheelchair, meaning they will need to make modifications to their home. They may be unable to return to work, either temporarily or permanently, unable to drive themselves to medical appointments and other activities, and reliant on professional and familial support in numerous ways.
While a personal injury claim cannot undo the suffering you or your family member has been through, it can allow you the financial breathing room you need to obtain critical medical treatment, make up for lost wages, and reduce the cost of other economic and non-economic damages.
Depending on the unique circumstances involved in your accident, you may be able to recover compensation for the following:
All medical treatment/care related to the accident, including immediate emergency treatment, ongoing care, medication and pain management, rehabilitation therapy, and more
Medical equipment/home and vehicle modifications required as a result of your injuries
Lost wages and/or income from time taken off work to receive medical care
Reduced or lost earning ability if your injuries prevent you from returning to work temporarily or permanently
Pain and suffering, including emotional distress and mental health issues (such as PTSD, depression, anxiety, etc.) incurred as a result of the accident
If your loved one was killed in a head-on collision, you may be able to bring a wrongful death claim and seek compensation for damages such as funeral/burial expenses, loss of support, loss of expected income/inheritance, loss of consortium, and more.
Let Our Team Fight for You
At Briggle & Polan, PLLC, we understand how difficult it is to move forward from a terrible accident. Our Austin head-on accident lawyers are here to help you navigate the legal processes so you can focus on healing. We are extensively experienced; in fact, we are the firm that many other attorneys turn to when they need assistance with complex litigation. Our car accident attorneys offer compassionate, personalized guidance and aggressive advocacy at every stage of the legal process. We are here for you, and our goal is to secure the maximum compensation you are owed so that you can begin the process of healing and moving forward.
Get in touch with us today at (512) 400-3278 for a free consultation. We are available 24/7.

I very much appreciate all their hard work and will be happy to refer to them should the need come up for friends. - Sandi

I couldn't be happier with the services they provided. - Emily

I felt really taken care of, have and will continue to refer to my friends. - Patrick

They got me the help I? needed within a few days of hiring them. - Karina

Briggle and Polan were phenomenal. - Tiffany
$1.8 Million Delivery Truck Accident

Our client was t-boned by a large package delivery truck that was traveling in excess of 70 mph. He sustained a severe neck injury that required spinal surgery. *Net to client was $759,182.96.

$1.5 Million Work Accident Caused Brain Injury

Our client was thrown off the back of a work truck, which fractured his skull and caused him to suffer a traumatic brain injury. *Net proceeds to the client were $900,052.11.

$1.3 Million Hit By Drunk Driver

Our client was run over by a drunk driver operating a company truck late at night which required multiple surgeries and months of rehabilitation. *Net proceeds to our client were $571,000.00.

$1.3 Million Hit and Run Truck Accident

Our client was rear-ended by a large package delivery truck on I-35, which fled the scene. *Net to client was $461,708.19.

$1 Million Rear-End Collision Resolved

Our client was rear-ended by an insurance adjuster in a commercial vehicle causing severe back and neck injuries. *Net to the client was $346,766.03.

$1 Million Drunk Driver T-Bone Collision

Our client was the passenger in a vehicle that was t-boned by a drunk driver, which resulted in her suffering multiple, life-threatening injuries. *Net to client was $395,912.60.

$450 Thousand DWI Wreck Resolved

Our client was rear-ended by a drunk driver, which injured his back and neck. *Net proceeds to the client were $229,040.12.

$450 Thousand 18 Wheeler Rollover Resolved

Our client was an employee working for a company in Montana when he was injured in a rollover collision with an 18-wheeler. *Net to the client was $214,573.81.

$400 Thousand Company Truck Wreck

Our client was traveling down a residential street when a company truck backed out of a driveway into the side of her vehicle. *Net to client was $110,000.

$400 Thousand Defective Tire Case With Co-Counsel

A man driving a cement truck was injured when his tire blew out and the cement truck rolled over. *Net to the client was $123,916.22.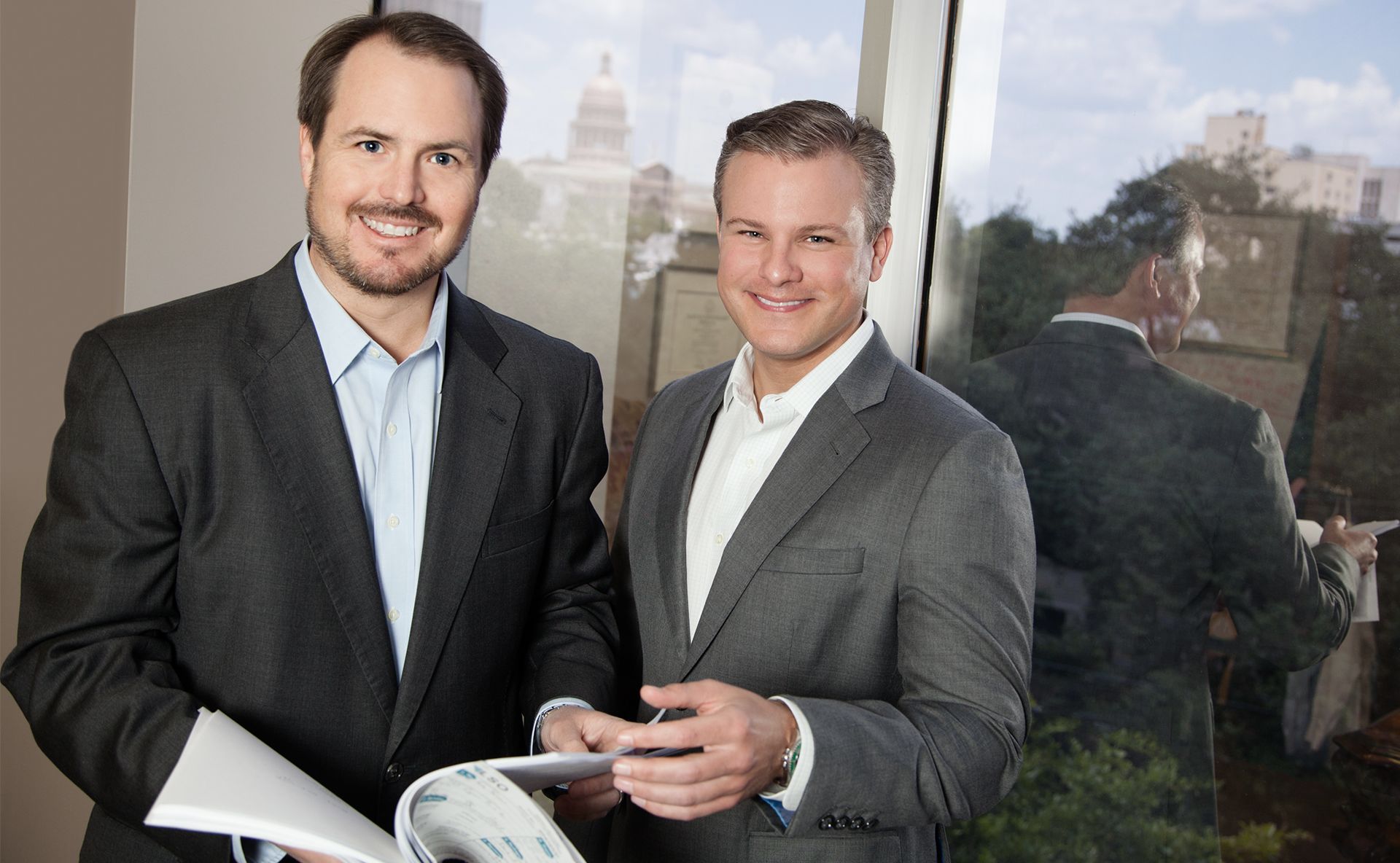 Award-Winning Legal Team Experienced Trial Attorneys That Will Fight For You In Court