Austin Discrimination Claim Lawyers
Fighting for Your Workplace Rights
Both federal and Texas employment laws shield you from unjust discrimination in the workplace based on a protected class or characteristic. If you have been discriminated against for one such protected class, then you have the right to use legal channels to demand the issue be addressed and correct. You might even be able to make a claim for compensation depending on the type and severity of discrimination you experienced.
At Briggle & Polan, PLLC, we are proud to represent clients from all walks of life in a variety of discrimination claims. From our office in Austin, we can help people throughout the region who have been unfairly neglected, harassed, or abused by their employers or coworkers based on a protected class. We focus primarily on discrimination and retaliation claims against private companies and employers.
Call us at (512) 400-3278 if you have been faced discrimination based on:
Race
National origin
Gender
Age
Disability
Pregnancy
FMLA use
Citizenship status
Please note that some cities in Texas have different antidiscrimination laws than others, so where you work can affect the validity of your claim. For example, Austin is one of only a few cities in Texas that have enforced antidiscrimination measures based on gender. Our attorneys would be happy to help you figure out if you have a claim, though, so do not worry about mulling through the details on your own.
---
Contact us now to request a free initial consultation.
---
What is Discrimination in the Workplace?
Discrimination lawsuits can get complicated from the beginning due to the difficulty of describing what is and what is not discrimination. Most employers know that they can be penalized with heavy fines if they are caught discriminating against an employee, which does not even mention the possibility of a case being brought against them by that employee and the destruction of their public reputation. As such, discrimination is typically not blatantly obvious. Instead, it is deliberately subtle in many cases, making it difficult to prove that it happened and that it was harmful enough to warrant a claim or lawsuit.
Common forms of discrimination that you may have encountered include:
Harassment: Workplace harassment based on a protected class can take many forms, from bullying and physical confrontations to spreading gossip or "joking" about that protected class.
Termination: When employers need to downsize their company, they need to choose terminations using an unbiased review system. If there is a common class among the people who are terminated, then it might stand to say that discrimination has occurred.
Intentionally overlooked: A more subtle form of discrimination comes in the form of intentionally ignoring people of a certain class or characteristic. For example, promotions, raises, or bonuses might only be given to employees who do not belong to the class facing discrimination.
Threats of retaliation: As a worker in Texas, you have the right to report discrimination, workplace hazards, illegal activities, and other concerns. If you have been threatened with retaliation for reporting discrimination, then that is a form of unjust discrimination in and of itself.
How Can Your Claim Help?
Discrimination in the workplace rarely goes away simply because an employer's unacceptable behaviors are brought to their attention. The quickest and most effective way to deal with such a severe problem is through legal intervention. Our Austin discrimination attorneys can help you decide the best way to proceed, such as how to file a suit and what other parties should know like the Equal Employment Opportunity Commission (EEOC). Ultimately, our goal will be able to both correct the situation and collect fair compensation and damages on your behalf.
A successful discrimination claim could result in:
Pay adjustment: If you have been missing increased wages or benefits due to discrimination, then you could be compensated for the gap and receive a pay bump going forward.
Removal of offending party: When discrimination is determined to have been intentional, the offending party could be removed from their job position to prevent any further transgressions.
Improved training: The EEOC may require your employer to conduct intensive sensitivity, workplace harassment, and antidiscrimination training courses for all employees to attend.
Additional damages: You might be able to receive additional damages based on the type, severity, and frequency of discrimination you experienced.
When everything is considered, the outcome of a discrimination lawsuit can be rewarding for yourself, your coworkers, and others in similar situations at other workplaces. With so much on the line for your case, make sure it is handled correctly by leaving it up to Briggle & Polan, PLLC and our Austin discrimination lawsuit attorneys. If you have been discriminated against by your private employer due to your race, national origin, gender, age, FMLA status, or another protected class, let us know as soon as you can.
---
Call (512) 400-3278 at any time. Our phone lines are open 24/7.
---

I very much appreciate all their hard work and will be happy to refer to them should the need come up for friends. - Sandi

I couldn't be happier with the services they provided. - Emily

I felt really taken care of, have and will continue to refer to my friends. - Patrick

They got me the help I? needed within a few days of hiring them. - Karina

Briggle and Polan were phenomenal. - Tiffany
$1.8 Million Delivery Truck Accident

Our client was t-boned by a large package delivery truck that was traveling in excess of 70 mph. He sustained a severe neck injury that required spinal surgery. *Net to client was $759,182.96.

$1.5 Million Work Accident Caused Brain Injury

Our client was thrown off the back of a work truck, which fractured his skull and caused him to suffer a traumatic brain injury. *Net proceeds to the client were $900,052.11.

$1.3 Million Hit By Drunk Driver

Our client was run over by a drunk driver operating a company truck late at night which required multiple surgeries and months of rehabilitation. *Net proceeds to our client were $571,000.00.

$1.3 Million Hit and Run Truck Accident

Our client was rear-ended by a large package delivery truck on I-35, which fled the scene. *Net to client was $461,708.19.

$1 Million Rear-End Collision Resolved

Our client was rear-ended by an insurance adjuster in a commercial vehicle causing severe back and neck injuries. *Net to the client was $346,766.03.

$1 Million Drunk Driver T-Bone Collision

Our client was the passenger in a vehicle that was t-boned by a drunk driver, which resulted in her suffering multiple, life-threatening injuries. *Net to client was $395,912.60.

$450 Thousand DWI Wreck Resolved

Our client was rear-ended by a drunk driver, which injured his back and neck. *Net proceeds to the client were $229,040.12.

$450 Thousand 18 Wheeler Rollover Resolved

Our client was an employee working for a company in Montana when he was injured in a rollover collision with an 18-wheeler. *Net to the client was $214,573.81.

$400 Thousand Company Truck Wreck

Our client was traveling down a residential street when a company truck backed out of a driveway into the side of her vehicle. *Net to client was $110,000.

$400 Thousand Defective Tire Case With Co-Counsel

A man driving a cement truck was injured when his tire blew out and the cement truck rolled over. *Net to the client was $123,916.22.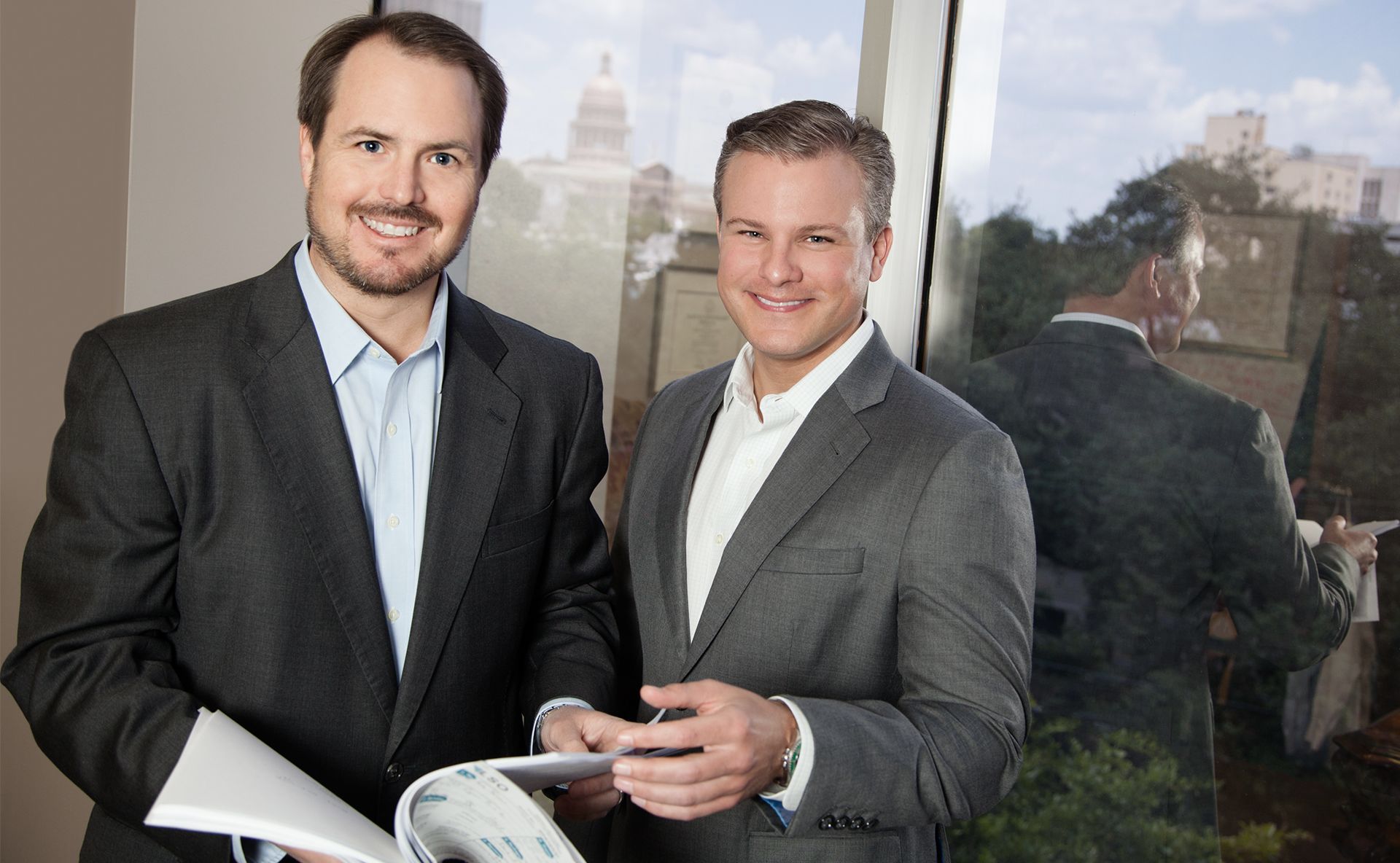 Award-Winning Legal Team Experienced Trial Attorneys That Will Fight For You In Court