Whistleblower Claims Lawyers in Austin
Standing Up for Those Brave Enough to Speak Up
A whistleblower is an employee, worker, or agent who discovers wrongdoing carried out by their employer and notifies the proper authorities about it. At Briggle & Polan, PLLC, we know that being a whistleblower is as intimidating as it is important. Telling the authorities – and possibly the world – about the criminal acts or violations your own boss has done takes bravery. We want to reward your bravery for being a whistleblower by offering legal representation that upholds and protects your rights and best interests during such a confusing time.
Call (512) 400-3278 if you need help deciding how best to proceed after uncovering wrongdoing carried out by your employer. We are also here to provide legal support if you have already acted as a whistleblower and now your employer wants to retaliate against you, which is prohibited under federal employment law. You might even be eligible for significant compensation if your claims of your employer's wrongdoing prove to be true and the harm that they caused had been extensive.
We have three goals in mind when managing a whistleblower claim:
Stop the wrongdoing
Protect you from retaliation
Collect any due compensation for you
---
To learn more about your rights as a whistleblower, request a free consultation with our firm today.
---
Reasons for Whistleblower Cases
For the most part, a whistleblower only reveals to the public or an agency of authority private information that would not otherwise come to the light. That is to say, a whistleblower usually only knows about the problem they want to report because they work for the party causing the issue or committing the wrongdoing. Information that is known to the public or could be easily found through a public search is generally not considered grounds for a "whistleblower" case.
Examples of issues usually brought forth in whistleblower claims are:
Tax fraud
Embezzlement
Healthcare fraud
Insurance fraud
Intentional misinformation
Insider trading
How Can a Whistleblower Claim Result in Compensation?
When a private employer defrauds the government, such as in a case involving tax fraud, a whistleblower can be rewarded for their intervention. Depending on the type of fraud being carried out by your employer, if you report it to the proper authorities, you could be provided a flat award amount or a percentage of the money recovered by the government. It is uncommon for government awards in whistleblower cases to be significant, and they do not apply to all cases.
However, you can also collect compensation through a whistleblower claim if your employer wrongfully retaliates against you for reporting their wrongdoing. A retaliation claim managed by our Austin whistleblower attorneys can seek fair compensation for the hardship you have endured and caused by retaliation. If you were terminated in retaliation, then we can even demand payments equal to the wages you should have earned had you not been fired.
While it is clearly important to do the right thing and stop moral wrongdoing or criminal activities carried out by your employer, our lawyers focus on you first and foremost. We carefully calculate the potential compensation you are deserved and fight in and out of court to secure every last penny for you. After all, brave whistleblowers deserve to be rewarded, which encourages others to speak up in the future.
We should discuss your case today. Call (512) 400-3278.

I very much appreciate all their hard work and will be happy to refer to them should the need come up for friends. - Sandi

I couldn't be happier with the services they provided. - Emily

I felt really taken care of, have and will continue to refer to my friends. - Patrick

They got me the help I? needed within a few days of hiring them. - Karina

Briggle and Polan were phenomenal. - Tiffany
$1.8 Million Delivery Truck Accident

Our client was t-boned by a large package delivery truck that was traveling in excess of 70 mph. He sustained a severe neck injury that required spinal surgery. *Net to client was $759,182.96.

$1.5 Million Work Accident Caused Brain Injury

Our client was thrown off the back of a work truck, which fractured his skull and caused him to suffer a traumatic brain injury. *Net proceeds to the client were $900,052.11.

$1.3 Million Hit By Drunk Driver

Our client was run over by a drunk driver operating a company truck late at night which required multiple surgeries and months of rehabilitation. *Net proceeds to our client were $571,000.00.

$1.3 Million Hit and Run Truck Accident

Our client was rear-ended by a large package delivery truck on I-35, which fled the scene. *Net to client was $461,708.19.

$1 Million Rear-End Collision Resolved

Our client was rear-ended by an insurance adjuster in a commercial vehicle causing severe back and neck injuries. *Net to the client was $346,766.03.

$1 Million Drunk Driver T-Bone Collision

Our client was the passenger in a vehicle that was t-boned by a drunk driver, which resulted in her suffering multiple, life-threatening injuries. *Net to client was $395,912.60.

$450 Thousand DWI Wreck Resolved

Our client was rear-ended by a drunk driver, which injured his back and neck. *Net proceeds to the client were $229,040.12.

$450 Thousand 18 Wheeler Rollover Resolved

Our client was an employee working for a company in Montana when he was injured in a rollover collision with an 18-wheeler. *Net to the client was $214,573.81.

$400 Thousand Company Truck Wreck

Our client was traveling down a residential street when a company truck backed out of a driveway into the side of her vehicle. *Net to client was $110,000.

$400 Thousand Defective Tire Case With Co-Counsel

A man driving a cement truck was injured when his tire blew out and the cement truck rolled over. *Net to the client was $123,916.22.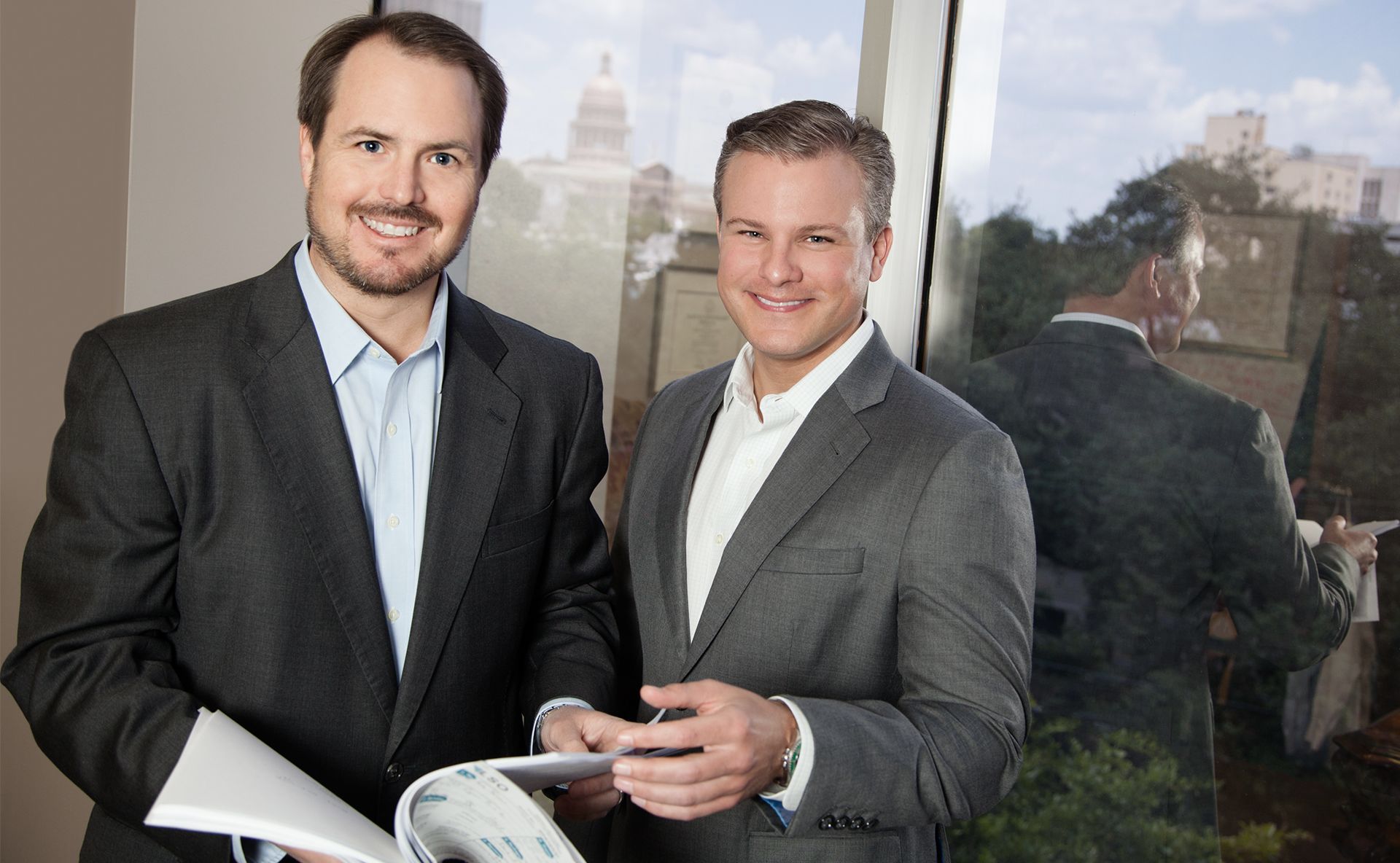 Award-Winning Legal Team Experienced Trial Attorneys That Will Fight For You In Court